Cornerstone Foundation is committed to the credit union philosophy of "people helping people." That's why we stand ready to support credit union communities when disaster strikes.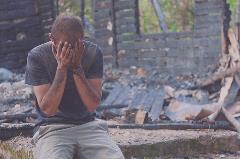 Credit unions are known for their quick and generous support of disaster relief efforts. Working together with the National Credit Union Foundation, CUNA, other Leagues, and affected credit unions, funds are distributed directly to those credit union staff and volunteers in need, so they can stabilize their lives and continue to serve their members.
The term "disaster" for grant guidelines shall include natural disasters such as hurricanes, tornadoes, floods, earthquakes, wildfires, and other weather disturbances, as well as man-made disasters such as fire and acts of terrorism. The term shall exclude; financial disasters such as recessions and depressions and local, regional or national health events such as accidents, epidemics or pandemics.
Eligibility
Arkansas, Oklahoma, and Texas credit union staff and volunteers currently employed or serving at the time of the disaster and during the grant process. Grants are limited per household and not per individual. Damages and losses that occur and are eligible to be considered for assistance must be for primary residence or vehicle only. Excessive vehicles, second homes, or places of business shall be excluded.
Grant Process
The Foundation has established a two-phase process when disaster occurs:
Phase I emergency grants
Provided to credit union employees and volunteers to assist with immediate disaster relief needs, such as out-of-pocket costs that may result from being evacuated, insurance deductibles, and initial property repairs.
Phase II grants
Intended to assist credit union employees and volunteers with significant needs. This is implemented only after the distribution of Phase I grants. Phase II begins 90 days after the respective disaster and is dependent on the funds available.
Many credit unions are currently facing natural disasters, from tropical storms to hurricanes and wildfires. When disasters strike, credit unions can find themselves in dire need of assistance with getting branches and systems back online; getting employees the financial help they need to get back on their feet; and ultimately, providing critical services to members and those in the community.

With Hurricane Laura hitting the Texas Gulf Coast, the Cornerstone Credit Union League and Cornerstone Credit Union Foundation are standing by and ready to help.
Questions?
For questions if a specific need is eligible for grant assistance, please contact Grants Manager Emily Moreno.