CUAid Disaster Recovery app helps CUs prepare, report, connect, and donate
Posted: Sep 9, 2020 | Author: Carrie Buchholz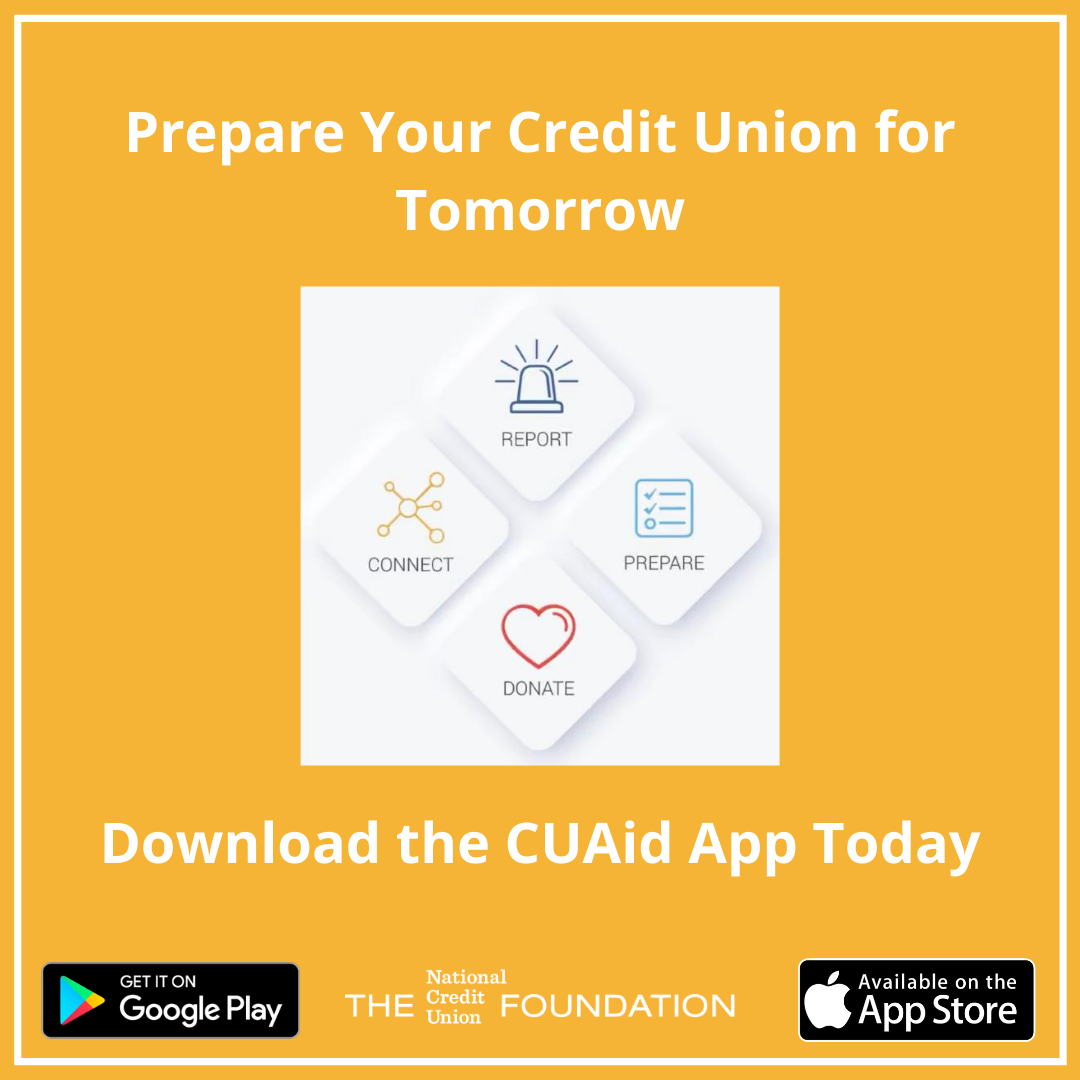 Many credit unions are currently facing natural disasters, from tropical storms to hurricanes and wildfires. When disasters strike, credit unions can find themselves in dire need of assistance with getting branches and systems back online; getting employees the financial help they need to get back on their feet; and ultimately, providing critical services to members and those in the community.
The new CUAid Disaster Recovery app is designed to help credit unions do four things:
Prepare: Evaluate and strengthen internal recovery plans and join the National Credit Union Foundation's database of available resources to share with others.
Report: Quickly notify the National Foundation when help is needed during an emergency or a disaster.
Connect: Share or receive needed resources, such as generators or mobile branches, in times of disaster.
Donate: Donate to help other credit unions in need.

The app serves as a "matching service" for credit unions to seek out and pair with credit unions willing and able to share resources. These shared resources enable credit unions to get up and running faster to serve members. Download the app and get prepared today so you can help yourselves and help others during disasters.
"In the past, we worked to manually connect credit unions that needed an alternate disaster recovery site, staff, or other resources with those offering to donate," said Cornerstone Foundation Executive Director Courtney Moran. "We will still reach out with that personal touch, but the app will provide a more timely and efficient pairing."
Moran added that in addition to connecting credit unions, the app allows credit unions to report the status of their branches and staffs after a disaster. This helps the Cornerstone Foundation assess the overall need for funds.
Watch one of the following live webinars to learn more:
For questions about the CUAid app, please contact the National Foundation at ncuf@ncuf.coop.