Cornerstone Foundation is a 501(c)(3) charitable organization with a mission of "Empowering People to Improve Their Financial Well Being." With their mission as a guiding force and aimed to support credit unions in their communities, the Foundation has three distinct focus areas:

Credit Union Development
Financial Capability
Disaster Relief for Credit Union Staff and Credit Union Volunteers
The Foundation provides grants and scholarships to support these areas of focus, thanks to generous support from Arkansas, Oklahoma and Texas credit unions, the Cornerstone League and Cornerstone Resources, credit union chapters, corporate sponsorships, CDA and CIF investors, industry groups, and individual donations.
Want to learn more about the Foundation grants program? Watch the video.

Credit Union Development Grants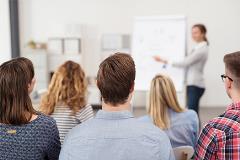 Credit Union Development grants are available to Cornerstone credit unions in Arkansas, Oklahoma, and Texas, and credit unions may receive one credit union development grant a year.
Credit Union Development grants include, but not limited to, the following:
Annual Training Calendar - Staff and Volunteer Training Opportunities offered by or through the Cornerstone League or industry related organizations. (Southwest CUNA Management School scholarships must be applied for separately.)
Credit Union Development Educator Program
Planning Sessions
Equipment for CU Branches & Offices
Hardware and Software Upgrades
Mobile Deposit
Online Banking
Hispanic Outreach Initiatives
Audits and Assessments that are not required annually or biennial
Southwest CUNA Management School (SCMS) Scholarship


Thanks to the generous contributions of SCMS alumni and students, Credit Union Resources, Inc., CUNA Mutual Group, and others, scholarships are available for qualified applicants.
SCMS Scholarship Application deadline for 2020 has passed.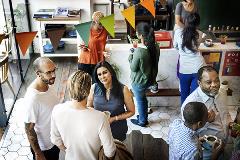 Credit union chapters serve a very important purpose in the credit union movement. They are a source of professional and organizational development, local credit union awareness, and community outreach. Credit union chapters are also a centralized source of connection to credit unions for the community. Chapter grants provide support for the Cornerstone Credit Union League chapter program. Chapters may receive up to $2,000 annually. Chapter grants include, but not limited to, the following:

Speakers
Planning Sessions
Community Outreach and Awareness Programs
Experiential Learning Programs such as Reality Fairs, Retirement Fairs, Life Simulations, etc.
Financial Capability Grants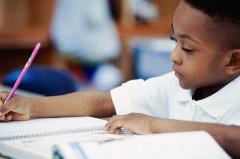 To adequately prepare our youth for adulthood and keep adults on top of their finances, we must empower them with the tools, information, and skills necessary to save and invest in their future. The Foundation provides grants and scholarships for programs that promote or implement financial education in schools, community-based organizations, and through credit unions.
Who Can Apply?
Credit unions that offer financial capability programs or services to their members and community may apply for a Financial Capability Grant. Non-profit organizations that strive to improve the financial well-being needs in their community must have a credit union partner engaged in the grant request initiative, and the credit union must apply for the Financial Capability grant on behalf of the partnership. Credit unions that have applied for a Credit Union Development grant may also apply for a Financial Capability grant.
Eligible Activities
Financial Capability grants include, but not limited to, the following:

Community Financial Capability Outreach Programs
Financial Education Curriculum
Financial Capability Experiential Learning Program Toolkits (i.e. Reality Fair, Retirement Fair, etc.)
Financial Capability grant requests are accepted year-round.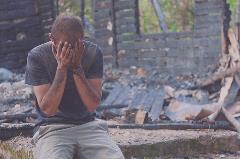 Credit unions are known for their quick and generous support of disaster relief efforts. Working together with the National Credit Union Foundation, CUNA, other Leagues, and affected credit unions, funds are distributed directly to those credit union staff and volunteers in need, so they can stabilize their lives and continue to serve their members.
The term "disaster" for grant guidelines shall include natural disasters such as hurricanes, tornadoes, floods, earthquakes, wildfires, and other weather disturbances, as well as man-made disasters such as fire and acts of terrorism. The term shall exclude; financial disasters such as recessions and depressions and local, regional or national health events such as accidents, epidemics or pandemics.
Eligibility
Arkansas, Oklahoma, and Texas credit union staff and volunteers currently employed or serving at the time of the disaster and during the grant process. Grants are limited per household and not per individual. Damages and losses that occur and are eligible to be considered for assistance must be for primary residence or vehicle only. Excessive vehicles, second homes, or places of business shall be excluded.
Grant Process
The Foundation has established a two-phase process when disaster occurs:
Phase I emergency grants
Provided to credit union employees and volunteers to assist with immediate disaster relief needs, such as out-of-pocket costs that may result from being evacuated, insurance deductibles, and initial property repairs.
Phase II grants
Intended to assist credit union employees and volunteers with significant needs. This is implemented only after the distribution of Phase I grants. Phase II begins 90 days after the respective disaster and is dependent on the funds available.
Important Documents for Grant Recipients