Stay Compliant & Manage Risk
Cornerstone Resources provides the solutions you need to get and stay compliant while reducing threats. Our staff is filled with experienced advisors that specialize in personalized service for credit unions.
Whether you are looking for a trusted consultant or software to ease the burden, Cornerstone Resources has the answers you need.
Knowledge from the Experts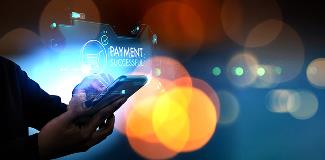 Strengthen member relationships, enhance digital engagement, keep deposits in member accounts and attract new members with the right person-to-person solution.
Credit unions are beginning to interact with examiners again, this time remotely. This does not change the importance of BSA review and the potential write-ups regarding the need to file Suspicious Activity Reports (SARs). It's understood that some institutions are in very stable, closed communities that have little traffic or transients.
The role of cybersecurity in the credit union industry is primarily one of protecting member data against unauthorized and/or malicious access. Data includes identity of an individual, a credit union, a business, or an accounting function, or any combination thereof, that could be used in an exploitative manner.