Streamline Operations & Attract Members
Credit unions looking to reduce expenses and attract new members need solutions that help gain efficiency and provide convenience. Cornerstone provides the solutions you need to grow and save money.
Knowledge from the Experts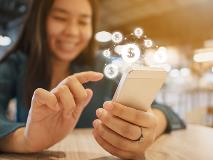 Strengthen member relationships, enhance digital engagement, keep deposits in member accounts and attract new members with the right person-to-person solution.
It seems the norm during the last few months that as you open an email, listen to a radio announcement, or watch the news, it starts with the same opening over and over: "During these unprecedented times," "during this time of uncertainty," or "these are challenging times."
Interestingly, in the age of big data, many credit unions are realizing that the most useful data is what members, potential members, and employees are thinking and feeling. While big data looks at WHAT people are doing, it is equally (if not more) important to understand WHY they are doing it.