To-do List for September 3
3:45 pm – Grab a beverage and snack(s)
3:50 pm – Sit back
3:55 pm – Relax
4:00 – 5:00 pm – tune in to view Cornerstone's top talent go toe-to-toe in a unique virtual lip sync experience!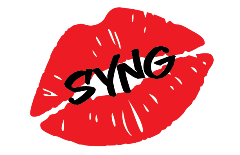 Please join Cornerstone Foundation in cheering on your credit union peers as they compete for the ultimate bragging rights—all while benefiting your Foundation.
While the event is brought to you at no cost, we encourage donations through "voting" opportunities, ensuring that your favorite SYNGERS are named this year's esteemed SYNG champions.
Please visit the official ELEVATE Credit Union Leaders site to register for your front-row entertainment seat!
Interested in Sponsoring SYNG?