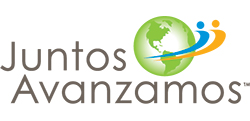 Cornerstone's Hispanic Outreach initiative, known as Juntos Avanzamos (Together We Advance), has a simple goal of identifying member credit unions that have a true passion for serving the Hispanic market and empowering them to be more successful.
The Juntos Avanzamos program has been made possible by the Community Investment Fund (CIF) - specifically, the Richard L. Ensweiler Fund, which was created by the Cornerstone Foundation. This initiative is presented in partnership with Inclusiv.
Credit unions looking to implement Hispanic Outreach are eligible for a CU Development Grant through the Cornerstone Foundation.

Get Started Today
If your credit union is interested in participating in the Juntos Avanzamos program, please reach out to Mike Delker, CU Relations SVP.
Why Participate?
According to U.S. Census, the nation's minority population is steadily rising and now makes up 35 percent of the United States, advancing an unmistakable trend that could make minorities the new American majority by midcentury. As white baby boomers age past their childbearing years, younger Hispanic parents are having children - and driving U.S. population growth. Four states now have minority populations that exceeded 50 percent. Considering the size of the minority population, and in particular the size of the Hispanic market, there is no question that credit unions can find significant growth by effectively offering their services to the Hispanic population.

Juntos Avanzamos CUs
View a directory of participating Juntos Avanzamos credit union branches across the country.

Participant Resources
Juntos Avanzamos participants have access to valuable tools to help reach the Hispanic community.