Financial Capability Curricula & Partnerships
The Foundation's financial education outreach includes, but not limited to, the promotion and teaching of the following curricula and partnerships.

The Money Mammals® teach children two and up to "Share & Save & Spend Smart Too!" via several products and programs, including an award-winning DVD, children's picture books, teaching kits, credit union youth savings program, and more.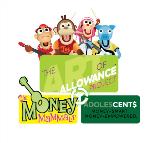 Sammy is a larger than life size rabbit whose mission is to encourage kids and their families to "Get in the Habit" of saving money. Sammy is "Changing Children's Lives One Dime at a Time" through workbooks, story books, music, and personal appearances.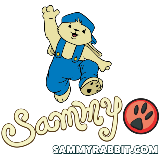 Biz Kid$ is a financial literacy initiative that includes an award winning TV series, free classroom curriculum, outreach activities, a website and a monthly online newsletter targeting children 9 – 16 years old. Please watch the video to see how Cornerstone Foundation supports and partners with Biz Kid$.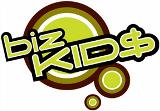 FamilyMint's Money Management Certification Program combines a 60-page step-by-step workbook with a fun online money management application for kids. Certification Program workbooks are designed for grades 5 and up (ages 10+). Online software designed for kids ages 6-14 with parental involvement.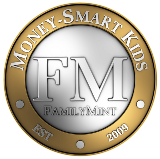 NEFE's High School Financial Planning Program® (HSFPP) is a turnkey financial literacy program specifically focused on basic personal finance skills that are relevant to the lives of pre-teens, teens, and young adults.

EverFi services are designed to improve consumer and community financial capability through online learning programs for grades 4-12, college ages, and adults. They can provide measurable data feedback, and their interactive learning platforms can be customized and are scalable across a network.
everfi.com/financial-education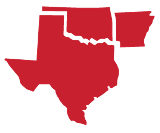 NEFE is the leading nonprofit national foundation dedicated to inspiring empowered financial decision making for individuals and families. NEFE has a variety of self-help websites and resources that are noncommercial and frequently updated to ensure that they provide credible, reliable information to consumers, from young adults to retirees.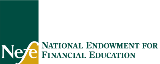 National Financial Educators Council (NFEC)
The National Financial Educators Council is focused on helping to create a world that empowers people to make qualified financial decisions that improve their lives. They provide financial education materials and resources, promote advocacy campaigns, and help organizations build sustainable financial education programs through professional development training and grants. The NFEC also provides research and best practices data. The NFEC also offers a Certified Financial Education Instructor – Financial Literacy Certification (CFEI).

Questions?

For questions about any financial capability educational programs, please contact Marina Garcia, Financial Capability Director at 469-385-6445.