A reality fair is a hands-on simulation where students experience financial challenges they will face as they begin navigating life on their own or in the "real world." Students will team up to complete the fair as couples to better understand compromise while making decisions about how to spend their household's money.
Cornerstone Foundation and BALANCE are proud to offer a turnkey personal finance simulation designed to help students strive to create a BALANCED Life.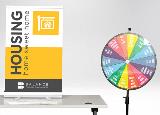 Financial Capability Train the Trainers
The Foundation hosts free Train the Trainers, featuring the NEFE High School Financial Planning Program (HSFPP) and BizKid$! These training sessions are open to credit union staff, teachers, and community partners who are interested in teaching or distributing the NEFE HSFPP and/or BizKid$. Participants will receive teacher lesson plans, student workbooks, and practical hands on content training.
More information about upcoming Train the Trainers coming soon.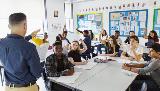 Biz Kid$ Teacher Training & Entrepreneur Contest
Cornerstone Foundation is continuing their innovative Biz Kid$ Teacher Training and Entrepreneur Contest. This program will provide the opportunity for teachers to receive personal financial education, in addition to tips and techniques on how to teach the Biz Kid$ program. Participating teachers, with the help of a credit union partner, will implement the Biz Kid$ curriculum in their classrooms, and students will collaboratively create a business plan for a needed organization in their community, thus incorporating the entrepreneurship skills learned through Biz Kid$.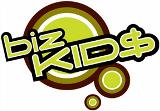 FiCEP - Certified Credit Union Financial Counselor (CCUFC)
The Financial Counseling Certification Program (FiCEP) is an enhanced and unique training program for credit union staff that combines the convenience of a self-study program with group hands-on learning. Students learn the skills and knowledge necessary to assist and empower members to improve their financial well-being.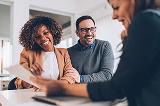 Questions?

For questions about any financial capability educational programs, please contact Marina Garcia, Financial Capability Director at 469-385-6445.