Financial capability is at the core of the Cornerstone Foundation's mission. Enabling young people and adults to manage their resources and plan for a secure financial future is the driver behind this mission. Basic personal financial understanding and skills literally improves lives!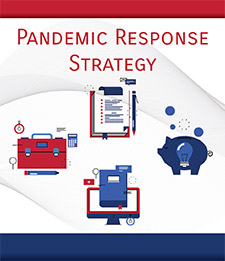 Pandemic Response Strategy
Financial Capability Opportunities
The Foundation supports and provides various programs, grants, trainings, and materials for financial capability geared to diversely impact communities of all shapes and sizes from cradle to grave.
Financial Capability Network
The Financial Capability Network is made up of credit union professionals that share a passion for empowering others to improve their financial well-being.
Financial Capability Grants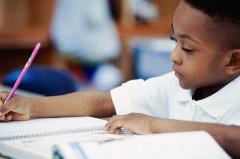 To adequately prepare our youth for adulthood and keep adults on top of their finances, we must empower them with the tools, information, and skills necessary to save and invest in their future. The Foundation provides grants and scholarships for programs that promote or implement financial education in schools, community-based organizations, and through credit unions.
Who Can Apply?
Credit unions that offer financial capability programs or services to their members and community may apply for a Financial Capability Grant. Non-profit organizations that strive to improve the financial well-being needs in their community must have a credit union partner engaged in the grant request initiative, and the credit union must apply for the Financial Capability grant on behalf of the partnership. Credit unions that have applied for a Credit Union Development grant may also apply for a Financial Capability grant.
Eligible Activities
Financial Capability grants include, but not limited to, the following:

Community Financial Capability Outreach Programs
Financial Education Curriculum
Financial Capability Experiential Learning Program Toolkits (i.e. Reality Fair, Retirement Fair, etc.)
Financial Capability grant requests are accepted year-round.

Credit unions recognized for outstanding efforts in financial education, social responsibility/community service, and philosophy-in-action member service.

Cornerstone Credit Union Foundation has launched a series of financial well-being programs as part of its Pandemic Response Strategy to meet the needs of credit unions, their staff, and their members.

To fulfill its mission of empowering people to improve their financial well-being, the Cornerstone Credit Union Foundation launched a series of programs—part of its Pandemic Response Strategy—to meet the needs of credit unions, their staff, and their members.
Report Activity
Have you sponsored a financial education activity? Let us know the good you are doing in your community.