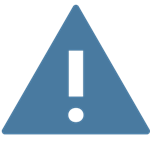 Data breaches have continued to be a serious issue over the last few years. Whether it's a large data breach at a retailor like Home Depot or Sears or a breach of an online retailer, these breaches have an impact on your credit union. When data breaches occur due to poor merchant data protection, the merchants bear almost NONE of the costs to issue new credit and debit cards. Nor do they reimburse your credit union for fraudulent charges made to cards. Because merchants pay nothing when they lose personal data, they see no reason to make their data protection standards more stringent. Making the situation more frustrating, is that you cannot notify your members if the data breach was caused by a merchant and if so, which one.
Goal of the Campaign
Credit unions bear the cost of these data breaches. The goal of this campaign is to reach out to your members of Congress and demand action.