Congratulations! By visiting this page, you are taking an important first step towards becoming an effective advocate for your credit union. The following resources will provide you with the knowledge and encouragement necessary to make your voice heard on the legislative and regulatory issues impacting your credit union.

#Advocacy101
Credit unions are not-for-profit financial service cooperatives with a mission to promote savings and provide access to credit for provident purposes. Members benefit from credit unions' not-for-profit nature through more attractive savings and loan rates as well as generally lower fees. Credit unions are democratically owned and controlled institutions that take pride in their "People Helping People" philosophy. Credit unions have no outside stockholders, so earnings are returned to members in the form of dividends on savings, lower loan rates and fees or additional services.

Learn how you can help the credit union movement continue to thrive!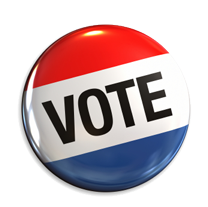 #GetOutTheVote
Voting is a fundamental right given to every US citizen. Exercising this right is how to get your voice heard on a variety of issues and getting your candidate choices heard as well. Having the right candidate in office who will do things that are important to you is key. It could mean the difference between whether or not teachers get raises and whether or not taxes on your house increase. For credit unions, it could mean whether or not Congress raises taxes on their members or whether or not we are burdened with unnecessary regulations.
#BackYourPAC
A PAC is the legal mechanism that allows like-minded individuals (credit union employees, members, and volunteers) to pool their money to show their support of candidates at the state and federal level who are friendly to credit unions. Your contributions to PAC allow us to have a greater impact with candidates than you could make as an individual. Contributing to PAC is not only a contribution but an investment - an investment in your credit union AND an investment in your future.