Being a credit union professional carries with it a unique set of responsibilities. Unlike for-profit banks, which use people to make money, credit unions use money to help people. In order to defend our unique, not-for-profit cooperative structure, it is essential that credit union professionals are actively engaged in their local communities. Such involvement will help to ensure that elected officials, and the general public, truly appreciate the "Credit Union Difference" and the positive impact it has made in the financial lives of Americans for over 100 years.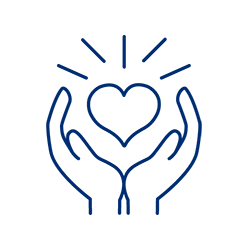 Credit Union Young Professional Representatives take part in a number of Cornerstone activities and attend various functions throughout the year.
Credit Union Young Professional Chapter Delegates coordinate activities in his or her local chapter area throughout the year.