Exceptional leaders are key ingredients in growing a successful credit union. To create successful leaders, we must first determine what leadership skills our managers need and what management skills they must possess. Defining and sharpening those skills are necessary for complete, companywide success. Essential leadership skills often range from effectively projecting a collective goal to addressing low employee morale. This workshop will help guide leaders within your organization into becoming exceptional leaders by:
Preventing the leadership issues that all new managers face—and how to overcome them
Discovering and developing your own, personal leadership style
Revealing your role in team performance and how to maximize it
Uncovering how to build on the leadership strengths you've identified and shore up your weaknesses
Learning how to communicate like a pro
Unlocking the secrets of the do's and don'ts when going from peer to supervisor
Confronting challenges before they become real problems. Ignore this at your own peril.
Identifying best practices required for strategic success at an individual, functional, and organizational level
Understanding the crucial differences between being the leader and being the boss
Date & Time
Nov. 17
10 a.m. - 3 p.m. Central
Early Bird Deadline: Oct. 2

Schedule
| | |
| --- | --- |
| 10:00 a.m. - 12:00 p.m. | Session with a 15 minute break |
| 12:00 p.m. - 1:00 p.m. | Lunch break |
| 1:00 p.m. - 3:00 p.m. | Session with a 15 minute break |


Presenter - Rory Rowland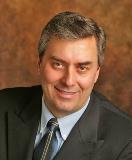 Rory Rowland is a business consultant, seminar leader, and author specializing in programs that help credit unions improve their lending, technology, leadership, and communications skills. After serving as president of two credit unions and earning his CCUE, Rowland began using his communications skills and specialized background to help others become more effective. He has presented high-energy, fun, and humorous programs in all 50 states, Canada, and Mexico for the last 25 years and is continually one of the most highly rated speakers at associations throughout the country.
Educational Investment
Fee Per Person
Membership Type

Early Bird Rate
(before Oct. 2
Regular Rate
(after Oct. 2)
Affiliate Member - Class A
$150
$200
Associate Member - Class B
$250
$350

There are a limited number of registrations available. Register early to secure your virtual seat. Your investment includes instruction, materials, and lunch.

This is a virtual meeting, but lunch is still on us. Every registered attendee will receive a gift card to cover lunch.
Cancellation Policy
Cornerstone reserves the right to cancel or reschedule an event due to unforeseen circumstances. If the seminar is rescheduled to another date or is modified (virtual or hybrid), your registration will automatically transfer. If the event is rescheduled or the location is changed, and you are unable to attend, your fees will be refunded. Cornerstone encourages you to send a substitute in your place if you cannot participate.
If you submit a written cancellation:
60 days before the start of an event, you will receive a full refund.
31-60 days before the start of an event, 50% of your fees will be refunded.
0-30 days before the start of an event, you will not receive a refund.