Bankruptcy & Collections Series: Texas
As delinquencies rise in the financial services industry, it's important for credit union leaders to remain abreast of bankruptcy and collections trends, updates, and challenges. Hear from well-known compliance experts and attorneys at Cornerstone's upcoming Bankruptcy and Collections virtual series in November. These series will offer practical and proactive strategies to help credit unions maximize recovery and minimize loss and risk.
Enjoy high-quality presentations from the comfort of your home or local office. The virtual series is priced per internet connection, allowing multiple individuals on your team to take advantage of the training. The series will be live—not be recorded or archived. You may submit questions in advance, as well as in the chat feature during the live session.
Who Should Attend?
Credit Union presidents, CEOs, managers, loan officers, credit committee members and volunteers, collection officers, compliance officers, and any other staff responsible for minimizing the exposure to bankruptcy losses, collections, or lenders in general, would benefit from these virtual series.
Bankruptcy Virtual Series
Consumer bankruptcy case filings rose in 2019 for the first time in eight years. To help you sharpen your skills for 2020 and show you how to best handle member bankruptcies, Cornerstone is offering this two-part series. Creditor attorneys Tom Sharp and Sharon Sjostrom, who handle bankruptcy cases every day, will show you how to develop strategies and techniques that work effectively in Texas courts and districts across the state.
This virtual series provides an examination of credit union best practices, beginning when a member bankruptcy notice arrives to when the case is completed. Topics include:
Successful handling of Texas Chapter 13 Member Bankruptcies;
Critical proof of claim procedures, forms, redaction, and more;
Reaffirmation advice, such as forms completion and negotiation with debtor and debtors' counsel;
Key collateral recovery methods, such as dealing with the automatic stay in bankruptcy; and
Issues critical and unique to credit unions.
The series begins with information to help you gain a better understanding of bankruptcy and then progresses to a detailed examination of specific, common scenarios for credit unions in Chapters 7 and 13.
Part 1: Tuesday, Nov. 17
9 - 11 a.m. CT
Part 2: Thursday, Nov. 19
9 - 11 a.m. CT
Collections Virtual Series
Most credit unions assume that their internal repossession procedures and repossession notices and forms comply with applicable law. Unfortunately, experience has shown that is simply not the case.
As a result, it is more critical than ever that credit unions ensure that their staff understands the law, that repossession procedures are complete, and that all required letters, notices, and forms are in full compliance to avoid potential liability. In short, credit union collectors and collection departments must have a thorough and correct understanding of what not to do, what to do, and how to do it.
This virtual training series covers key legal issues impacting delinquent vehicle loans, repossessions, and the disposition of collateral. Attendees will learn how to identify and spot any operational errors and correct them with proper repossessions procedures and forms.
Part 1: Tuesday, Nov. 3
9 - 11 a.m. CT
Part 2: Thursday, Nov. 5
9 - 11 a.m. CT
Presenters - The Blalack | Williams Team
The Blalack & Williams firm represents more than 100 credit unions. The firm consists of 10 attorneys, supported by a 17-person staff, and assists its many credit union clients with advice and counsel on operational, regulatory, bankruptcy, collection, and compliance issues.
Mike Blalack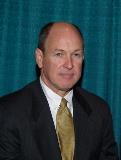 Mike Blalack is an attorney from Dallas, Texas, with the law firm of Blalack and Williams, P.C., who has represented credit unions for more than 40 years. He provides collections, regulatory, and compliance training in-house and at conferences throughout Texas for the Cornerstone Credit Union League where he is consistently one of the highest-rated speakers. In addition, Blalack regularly advises, counsels, and trains the many credit union boards he represents, focusing on practical advice designed to help volunteers properly fulfill their fiduciary duties and avoid liability. Blalack is a graduate of the Southern Methodist University School of Law.

Rob Woodcock
Rob Woodcock is a credit union attorney who has been practicing with the law firm of Blalack & Williams, P.C. for more than 15 years. He is part of the litigation group focused on collections and creditors' rights.

Tom Sharp
Tom Sharp has been with the Blalack & Williams team for more than 20 years, representing credit unions in federal, state, and bankruptcy courts across Texas. He has handled more than 10,000 bankruptcy cases for credit unions and has appeared in person in all four districts of Texas. Sharp conducts seminars on bankruptcy and collection matters regularly. He has a Bachelor of Arts from Baylor University in Waco and a juris doctorate from John Marshall Law School in Chicago.

Sharon Sjostrom
Sharon Sjostrom is a partner with the law firm of Blalack & Williams. In addition to assisting credit union clients with advice and counsel on an individual basis, Sjostrom presents seminars and provides in-house training for credit union employees. She has vast real-world knowledge and extensive experience on a wide variety of credit union issues, including bankruptcy, foreclosures, litigation, operational issues, vendor contract reviews, regulatory and compliance matters, and personnel issues. The unique breadth and depth of Sjostrom 's experience helps her clients make larger recoveries in bankruptcy cases. She is a graduate of Baylor Law School.

Educational Investment
Fee Per Person/Per Two-Part Virtual Series
League Member Early Bird - $200
League Member Regular Rate - $250
A limited number of spots are available. Register early to secure your spot.
Registrant Cancellation Policy
Refunds will be granted less a $50 processing fee for cancellations received on or before two weeks prior to the start of the series. No refunds will be granted within two weeks of the series start date. Substitutions are always welcome.
Series Cancellation Policy
Cornerstone reserves the right to cancel or reschedule the series due to unforeseen circumstances. If the series is rescheduled and you are unable to participate, your fees will be refunded.