Webinar: BSA & OFAC Training
Compliance with the Bank Secrecy Act (BSA) and the Office of Foreign Assets Control (OFAC) remain an important issue for examinations and credit union liability. A substandard compliance program may expose your credit union to unwanted regulatory scrutiny and extensive penalties. You and your staff will be able to learn about BSA/OFAC compliance during a recorded webinar with Steve Gibbs, CUCE, BSACS. Gibbs covers all the basic information on BSA and OFAC.
Topics Covered
BSA Compliance Requirements and Hot Spots
OFAC Compliance Requirements
Anti-Money Laundering Issues
Specially Designated Nationals and Blocked Persons
Member Identification Program
Currency Transaction Report Requirements
Suspicious Activity Report Requirements
Cost
$70 for member credit unions
Presenter - Steve Gibbs, CUCE, BSACS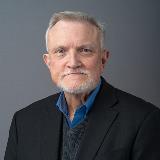 Gibbs manages Risk Management & Compliance Services with Cornerstone Resources. His career of over 35 years in the financial industry includes service with three regulatory agencies. Previously, he served the Texas Credit Union League as director of the Southwest CUNA Management School, director of Information Central, and lobbyist/legislative analyst. Gibbs has conducted training for the financial industry, as well as for trade and regulatory groups throughout the U.S. and in Puerto Rico. Additionally, he has written numerous articles on risk management and compliance for credit union industry publications. Gibbs holds the Credit Union National Association's Credit Union Compliance Expert (CUCE) and Bank Secrecy Act Compliance Specialist (BSACS) certifications.